Barrister Babu: Anirudh all set to expose Saudamini to start new with Bondita (Upcoming Episode)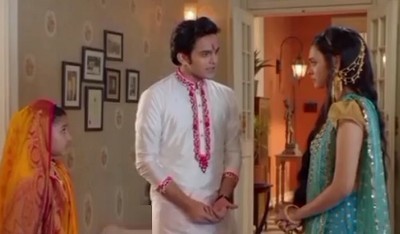 Barrister Babu: Anirudh all set to expose Saudamini to start new with Bondita
The upcoming episode of Barrister Babu, the top TV serial is going to see Anirudh and Bondita's fresh start.
Anirudh learns the evil truth of Saudamini and how Saudamini fooled him.
Anirudh exposes Saudamini's fake blindness and counts on her dirty game.
Now its time for Anirudh to expose Saudamini before the family while he isn't aware that the family already knows her truth.
Anirudh will soon bring Saudamini's truth before everyone where Binoy already supports Saudamini.
However, Anirudh will still break all ties with Saudamini while this time he announces to start a new life with Bondita.
Saudamini gets defeated
Anirudh will finally defeat Saudamini and now Anirudh and Bondita will start their fresh life.
Even so, not everything will come in their favour as soon Greenwood will interrupt their love life.
Stay tuned with us for more updates.
Latest Barrister Babu Updates