Ishq Mein Marjawan 2: Vansh Ridhima new life to start exciting new look of Rrahul Sudhir & Helly Shah (Latest News)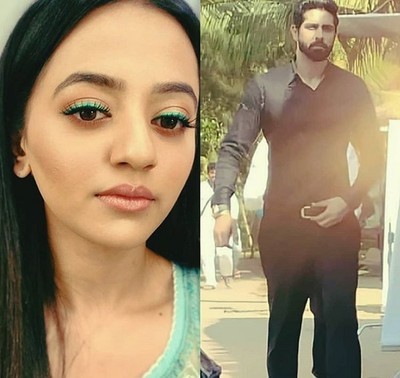 Vansh Ridhima new life to start, the exciting new look of Rrahul Sudhir & Helly Shah in Ishq Mein Marjawan 2
Best TV series Ishq Mein Marjawan 2 is going to see a new start of Vansh and Ridhima's life after their horrible separation.
Kabir and Anupriya play such a dirty game that Vansh believes Ridhima betrayed his pure love.
Vansh feels pained believing Ridhima only killed his sister Siya and Ragini.
Vansh is so much hurt with Ridhima's shameless lies that he chooses to die.
Ridhima slips in trauma when Vansh confessing his pure love falls from the cliff and commits suicide.
Vansh and Ridhima to meet again soon
Vansh takes his last breathe while Ridhima is left all alone.
Rrahul Sudhir and Helly Shah got their new looks for the upcoming story of Ishq Mein Marjawan 2.
It will soon be revealed that Vansh and Ridhima's fate will bring hem face-off again.
Will Vansh and Ridhima meet?
Stay tuned for the further updates and latest news.
Latest Ishq Mein Marjawan 2 Updates