This is what Helly Shah (Ridhima) feels about Rrahul Sudhir (Vansh) in real life in Ishq Mein Marjawan 2 (Latest News)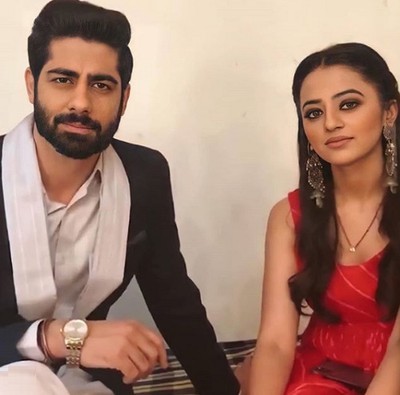 This is what Helly Shah aka Ridhima thinks about Rrahul Sudhir in real life in Ishq Mein Marjawan 2
One of the most popular TV series Ishq Mein Marjawan 2 actors Rrahul Sudhir and Helly Shah share a lovely bonding onscreen.
Rrahul Sudhir and Helly Shah's onscreen chemistry is being highly appreciated by the audience.
What Helly Shah thinks about Rrahul Sudhir is quite exciting and interesting.
Helly Shah when asked about if Rrahul Sudhir is the same in real life as he is onscreen in the character role of Vansh Raisinghania.
Helly Shah denies and says that Rrahul Sudhir is not at all like he is shown onscreen.
Adding more to it, Helly Shah calls Rrahul a fun-loving guy where it is simply amazing to be around him.
Rrahul Sudhir and Helly Shah love chemistry
Rrahul Sudhir and Helly Shah aka Vansh and Ridhima's onscreen love chemistry is really commendable and undoubtedly everyone is in love with their chemistry.
Stay tuned for latest updates and the latest news.
Latest Ishq Mein Marjawan 2 Updates