Will Mayura die turning prey to Omkar's madness in Pinjara Khubsurti Ka (Upcoming Twist)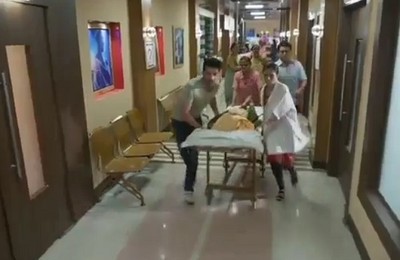 Will Mayura die turning prey to Omkar's madness in Pinjara Khubsurti Ka
Colors TV series Pinjara Khubsurti Ka is going to see a drastic storm in Omkar and Mayura life.
Omkar holds grudge against Mayura when Mayura opens her clinic.
Omkar gets such insane that he drives his car on Mayura's clinic while hitting her family.
Although Mayura's family escapes, Mayura falls prey and ultimately gets hit by Omkar's car.
Mayura is now fighting amid life and death where she is in hospital.
What will happen more horrible in Mayura's life is Mayura reaches on the verge to die.
Omkar and Mayura love life to end
Mayura already lost her beauty and now when she met accident in Omkar's aggression.
Let's see if Omkar and Mayura's love life will finally take an end or the story awaits some horrible twists and turns.
Stay tuned for further updates.
Latest Pinjara Khubsurti Ka Updates