Kundali Bhagya: Karan accepts Preeta as wife proves Mahira wrong (Upcoming Twist)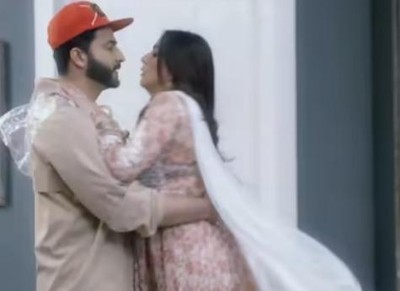 Kundali Bhagya: Karan (Dheeraj Dhooper) accepts Preeta (Shraddha Arya) as wife proves Mahira wrong
ZEE TV serial Kundali Bhagya will showcase interesting twist in the upcoming episode.
It was earlier seen that Sarla comes to wish Karan and Preeta for their first Karvachauth.
However Mahira creates unwanted drama and asks Sarla to get lost from Luthra House.
Sarla argues with Mahira as Preeta is Karan's wife she will keep Karvachauth.
Mahira wants to keep Karvachauth for Karan.
Mahira is the root cause of Karan Preeta's problems
To add more drama Mahira's mother Ramona too comes and extends the fights.
While Karan takes stand for Sarla and stops the drama.
Karan accepts Preeta and wife and blames Mahira being the root cause of all problems.
Let's see what Mahira nad Ramona does further to exact their revenge from Preeta.
Latest Kundali Bhagya Updates