Kundali Bhagya: Karan Luthra turns caring hubby to wifey Preeta on Karva Chauth (Upcoming Twist)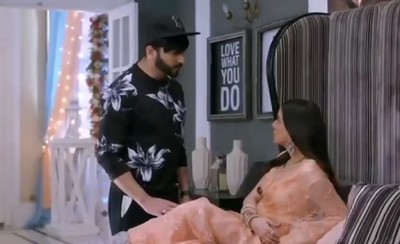 Karan (Dheeraj Dhoopar) and Preeta (Shraddha Arya) lovely time amid Karva Chauth in Kundali Bhagya
ZEE TV serial Kundali Bhagya upcoming episode will see Karan and Peeta lovely Karva Chauth time.
Preeta keeps fast for Karan while the psycho woman Mahira also kept fast for Karan.
Karan Luthra turns caring Karan for wifey Preeta and this very much surprises Preeta.
Karan and Preeta both have a happy yet a lovely time together in the bedroom.
Karan insists Preeta to eat something and not believe in superstitious but Preeta believes in the Karva Chauth.
Mahira who kept fast for Karan will now make a blunder mistake.
Mahira's fake Karva Chauth exposed
Mahira quickly rushes to eat parathas when Kareena and Dadi catch her.
Let's see if Karan and Preeta's love could defeat Mahira's fake Karva Chauth.
Stay tuned with us for more updates.
Latest Kundali Bhagya Updates