Kundali Bhagya: Karan Preeta & new mission to expose Sherlyn's child real father, not Rishabh (Latest Spoilers Alert)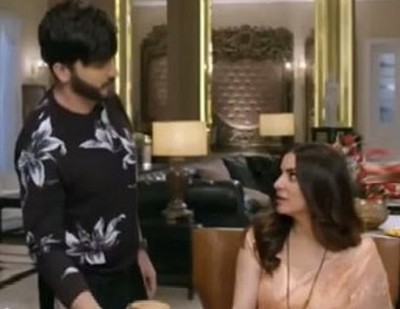 Kundali Bhagya: Karan (Dheeraj Dhoopar) and Preeta (Shraddha Arya) got their new mission
Karan and Preeta will now get their new mission in the upcoming story of Kundali Bhagya.
Earlier Karan and Preeta tried their hard to prove Sherlyn's pregnancy but all in vain.
Now in Karva Chauth, Sherlyn herself invites her doom by announcing her pregnancy.
Karan and Preeta alongside Rishabh are shocked with the news but deep inside they got a golden opportunity to end Sherlyn's chapter.
Karan and Preeta get their new mission of exposing the real father of Sherlyn's child i.e., Prithvi.
Sherlyn continuing her melodrama proves Rishabh is her child's father but Karan-Preeta take the mission to expose Sherlyn's shameless lies.
Sherlyn's payback time to begin
Karan and Preeta both are determined to close Sherlyn's chapter.
Besides Mahira, how Karan and Preeta will fight Sherlyn,
Stay tuned to watch the next.
Latest Kundali Bhagya Updates