Shakti Astitva Ke Ehsaas Ki: Heer's pregnancy news revelation got Virat in great confusion (Upcoming Twist)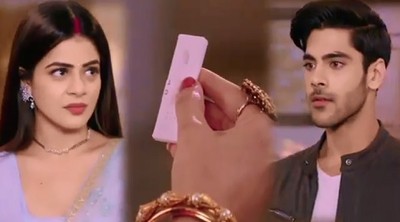 Shakti Astitva Ke Ehsaas Ki: Heer's pregnancy news revelation got Virat in great confusion
The upcoming twist of Shakti Astitva Ke Ehsaas Ki will see the big revelation of Heer's pregnancy.
Virat knows the transgender truth of Heer but the family and Heer herself aren't aware of anything.
Further, when someone from the family throws pregnancy test kit in the dustbin, Parmeet mistakes it to be of Heer.
A big surprise to the family, Parmeet reveals Heer's pregnancy to the family.
While everyone is happy and Heer also agrees to the same, Virat gets in a big dilemma.
Virat and Heer get in a big problem
When the mere misunderstanding made everyone believe Heer's pregnanct,
How Virat will now solve the new problem and why Heer lied to the family.
Stay tuned with us for more updates and latest news.
Latest Shakti Astitva Ke Ehsaas Ki Updates