Ishq Mein Marjawan 2: Kabir & Ridhima engagement, will Ridhima bring Vihaan as Vansh? (Upcoming Twist)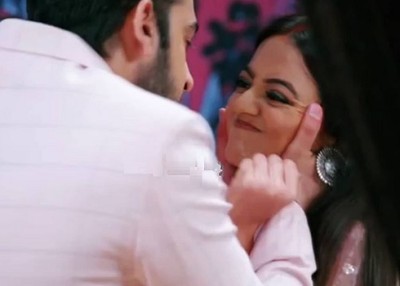 Ishq Mein Marjawan 2: Sudden announcement of Kabir (Vishal Vashishtha) and Ridhima (Helly Shah) engagement
Hindi serial and the top tv series Ishq Mein Marjawan 2 will see the shocking announcement of Kabir and Ridhima soon.
Ridhima slaps Kabir and ends up triggering Kabir's anger.
Kabir blackmails Ridhima to say yes to his marriage proposal or he will put everyone's life in danger.
Ridhima who is confused meeting Vihaan is now in more dilemma with Kabir's such lethal plan.
Before Ridhima to could think of anyway, Anupriya announces the engagement ceremony of Kabir and Ridhima.
Ridhima to take big decision
Ridhima is left with no choice but to agree with Kabir's marriage proposal.
However, soon Ridhima will think of Vihaan who is the lookalike of Vansh.
This will be highly intensified to watch if Ridhima will bring Vihaan as Vansh and fail Kabir's evil planning and plotting.
Keep reading serialgossip.com for the next update.
Latest Ishq Mein Marjawan 2 Updates