Saath Nibhana Saathiya 2: House partition! Gehna fails to unite family (Latest News)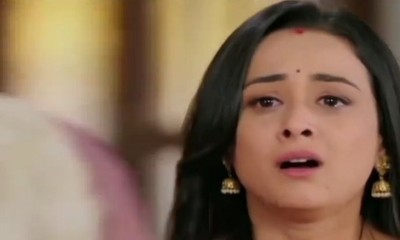 Saath Nibhana Saathiya 2: House partition! Gehna fails to unite family
Star Plus serial Saath Nibhana Saathiya 2 will ultimately see the family partition which Gehna tried hard to stop.
Poor Gehna fails to keep the family united and this leads to drastic consequences.
Praful gets frustrated when Pankaj and Chetan demand their shares in the property.
Kanak and Hema play their evil moves and manipulate the situation against Anant and Gehna in such a way that everything falls shattered.
Consequently, Praful agrees to the partition and there he divides the kitchen amid Kanak, Hema, and Gehna.
Anant and Gehna's troubles get double
Anant and Gehna get shocked by the house partition while Kanak smirks.
Poor Gehna pleads before Kanak and Hema to stop the partition but all in vain.
So, how Anant and Gehna will face the new troubles coming ahead in their lives and family.
Check out the new updates at SERIALGOSSIP.COM
Latest Saath Nibhana Saathiya 2 Updates