YRKKH: Manish brings Sheela in Goenka Mansion shocked Sirat (Upcoming Twist)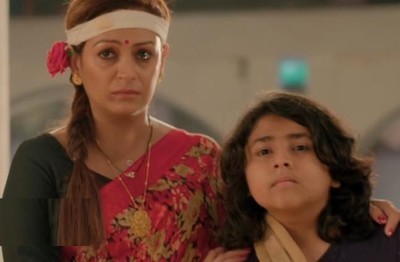 Yeh Rishta Kya Kehlata Hai (YRKKH): Manish brings Sheela in Goenka Mansion shocked Sirat
The upcoming episode of Star Plus longest running serial Yeh Rishta Kya Kehlata Hai will showcase interesting twist and turn.
It was earlier seen that Kartik brings Sirat home as Kairav needs her loves her.
Kartik does not love Sirat but Manish misunderstands the same.
Hence, Manish wants to break Kartik and Sirat's relation.
On the other side Manish learns from Rhea that Sirat is hiding something from Kartik.
Manish thus decides to do something and call off Kartik Sirat's marriage.
Manish offers stay for Sheela irked Sirat Kartik
Therefore, Manish takes a big step where he calls Sheela home and asks her to stay in Goenka Mansion.
Sirat is shocked to see Sheela where she push them away but Manish stops them and offer stay.
It would be interesting to see what happens next on the show.
Stay tuned to serialgossip.com for more updates.
Latest Yeh Rishta Kya Kehlata Hai Updates