Yeh Rishta Kya Kehlata Hai: Ranbir Sirat's marriage past (Latest News)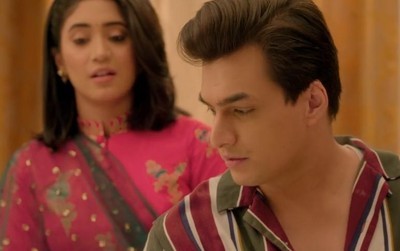 Yeh Rishta Kya Kehlata Hai (YRKKH): Ranbir Sirat's marriage past
The upcoming episode of Star Plus popular and longest running serial Yeh Rishta Kya Kehlata Hai will showcase interesting twist and turn.
It was earlier seen that Sirat gets shivering over her bitter past.
Sirat wants to confess the past truth before she makes a new beginning with Kartik.
Sirat has a past story where she was about to get married to a rich lad just like Kartik who's name is Ranbir.
Unfortunately Ranbir's father too used to think Sirat is gold digger who trapped his son for luxury and nothing else as she belonged to a poor family.
Sirat wants to reveal the past truth to Kartik before anyone else does
Sirat was much heartbroken and moved out of that painful past.
Hence Sirat wants to confess the truth as soon as possible before Kartik learns the truth from Sheela or someone else.
Will Sirat be able to reveal the truth before Kartik first than anyone else?
It would be interesting to see what happens next in show.
Stay tuned to serialgossip.com for more updates.
Latest Yeh Rishta Kya Kehlata Hai Updates