Kyun Utthe Dil Chhod Aaye: Not Randhir but his elder brother Veer to marry Amrit (Upcoming Story)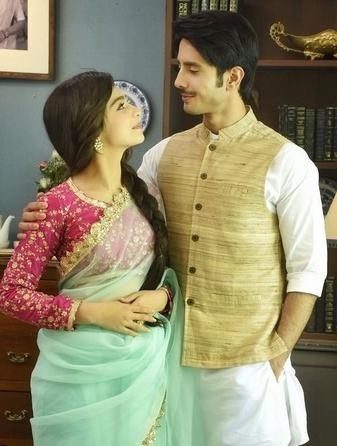 Kyun Utthe Dil Chhod Aaye (KUDCA): Not Randhir but his elder brother Veer to marry Amrit
The upcoming episode of Star Plus popular serial Kyun Utthe Dil Chhod Aaye will showcase interesting twist and turn.
It was earlier seen that Amrit and Randhir misses each other badly and loves each other a lot.
Amrit and Randhir wants to meet each other and marry.
On the other side Veer has marked his entry in Amrit's life.
Veer is Randhir's elder brother where the duo got separated in childhood.
Veer had mistakenly pushed Randhir down the cliff.
No reunion for Randhir and Amrit
There is no soon reunion of Randhir and Amrit as Veer is all set to marry Amrit.
It would be interesting to see what happens next on the show.
Will Amrit still love Randhir post marrying Veer?
Stay tuned to serialgossip.com for more updates.
Latest Kyun Utthe Dil Chhod Aaye Updates