Pandya Store: Shiva in the pool of blood Raavi cries for his life (Upcoming Twist)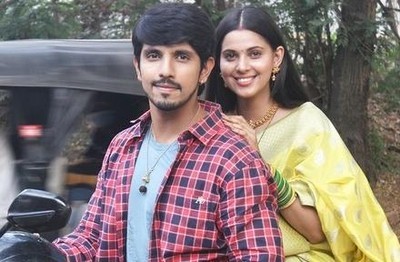 Pandya Store: Shiva in the pool of blood Raavi cries for his life
The upcoming episode of Star Plus popular serial Pandya Store will showcase interesting twist and turn.
It was earlier seen that Shiva and Raavi are married forcibly for Dev's happiness.
All this while Raavi believed that she was all set to marry Dev but her life turned upside down with Dhara's decision.
Raavi and Shiva are left with no other option but to marry.
Shiva and Raavi hate each other to the core but cares for each other on seeing them in pain.
Raavi to save Shiva's life
The entire family is all set to go to Kuldevi temple for darshn.
When some goons come and beats Shiva on his head with bamboo sticks.
Shiva lies in the pool of blood while Raavi cries for his life.
How will Raavi save Shiva?
Let's wait and watch.
Latest Pandya Store Updates