Mehndi Hai Rachne Wali: Amma's mind game to make Pallavi Raghav's bride (Upcoming Episode)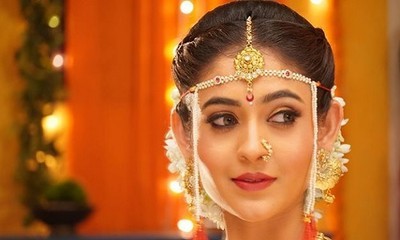 Mehndi Hai Rachne Wali: Amma's mind game to make Pallavi Raghav's bride
The latest sequence of Mehndi Hai Rachne Wali is gearing up for Amma's masterstroke.
Amma very well knows that Pallavi is an innocent victim of Raghav's devilness.
Thus, Aamma plays a mind game with Raghav when she compels Raghav to marry Pallavi.
Amma agrees to shift with Raghav but in return, she puts the shocking condition before Raghav asking him to marry Pallavi.
Raghav and Pallavi's love-hate story
Raghav has no choice but to agree after all this is the first time when Amma agreed to stay in RR Mansion.
Though Raghav loves his Amma and Keerti so much, Raghav gets ready and now this would be super exciting to watch how Pallavi will become Raghav's bride.
Stay updated with entertainment news website serialgossip.com for top TV serials latest news and buzz.
Latest Mehndi Hai Rachne Wali Updates