Imlie: Time for Anu accuses Imlie of Malini's suicide (Upcoming Story)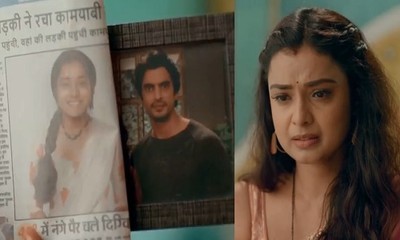 Imlie: Time for Anu accuses Imlie of Malini's suicide
Star Plus TV serial Imlie is gearing up to see Aditya and Imlie's new challenges.
Aditya and Imlie both face a huge shocker when Malini commits suicide.
Malini takes an extreme step of ending her life after realizing Imlie and Aditya's affair.
Malini's suicidal attempt brings nothing good for Aditya and Imlie as Anu bursts out in anger seeing Imlie in the hospital.
Imlie in a major mess
Poor Imlie falls into a major mess when Anu blames Imlie for Malini's sufferings.
Anu is once again going to cross the line to torture Imlie.
However, will Aditya support Imlie this time or Malini's suicide attempt will bring some change in Aditya?
Keep reading Serial Gossip for more updates.
Latest Imlie Updates