Mehndi Hai Rachne Wali: Raghav goes wet in pool to mesmerize Pallavi (Upcoming Episode)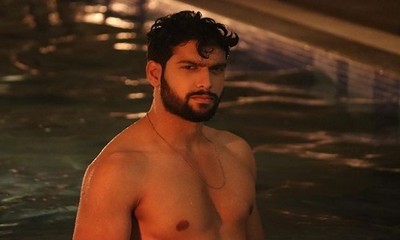 Mehndi Hai Rachne Wali: Raghav goes wet in pool to mesmerize Pallavi
In the upcoming episode of Star Plus serial Mehndi Hai Rachne Wali, Raghav and Pallavi are going to get romantic again.
So the current story is witnessing their increasing proximity.
At the same time, Pallavi is trying to help Raghav in his family relations and business.
Soon, Raghav and Pallavi sit together to have a lighthearted conversation at the poolside.
However, what Raghav does is quite riveting as he gets out of the pool with his wet body he again teases her to mesmerize her.
Pallavi feels for Raghav
Raghav and Pallavi spend some time together as they discuss Keerti's birthday.
Where Pallavi has started to develop feelings for Raghav, how soon they will confess their love for each other is worth watching next in the show.
Make sure you follow us at SerialGossip.com so you don't miss the next big twists.
Latest Mehndi Hai Rachne Wali Updates