Mehndi Hai Rachne Wali: Time for Pallavi to find Raghav's painful past (Latest News)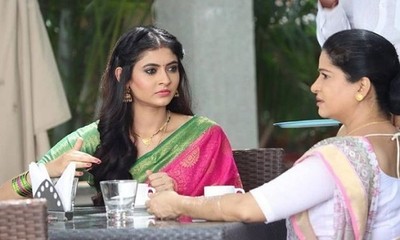 Mehndi Hai Rachne Wali: Time for Pallavi to find Raghav's painful past
Star Plus top TV serial Mehndi Hai Rachne Wali is going to see a major revelation in the upcoming latest story.
As per the current storyline, Raghav and Pallavi have started to come closer in love.
Even so, Pallavi is reluctant to realize her feelings because right now she is worried about Raghav and Amma's deteriorating relation.
Pallavi hears Raghav's confession when he questions Farhad why his and Amma's relation cannot be like Pallavi and Sharda.
Pallavi finally confronts Amma and questions her the reason why she doesn't accept him as a son.
Raghav's past shocks Pallavi
Amma refuses to tell anything to Pallavi but in emotions, she finally reveals about Raghav's father.
Raghav and Amma's son and mother relationship is not on good terms because of the painful past.
How Pallavi will unite their deteriorating relationship and how Raghav's father has a connection to his and Amma's separation?
To get new updates, sure you follow us at SerialGossip.com
Latest Mehndi Hai Rachne Wali Updates