Shaurya Aur Anokhi: Time for Anokhi wants both love Shaurya and Career (Latest News)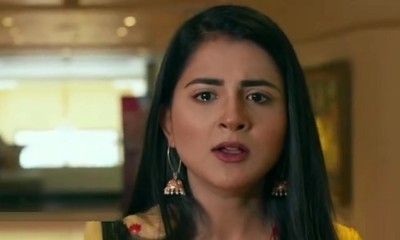 Shaurya Aur Anokhi Ki Kahani: Anokhi determines to get both love Shaurya and Career
The latest story of Shaurya Aur Anokhi Ki Kahani is gearing up to see one of the most exciting twist because Anokhi has decided to step back.
As soon as Tez and Alok handover rustication letter to Anokhi,
Anokhi takes her final decision that she will no more settle back but now she wants her studies, her love and her career.
Earlier Anokhi's priority was her career, not her love but now with Sabherwals crossing the line, Anokhi determines to not bow down but strongly fight back.
Anokhi's fight for love begins
Anokhi's new avatar is going to shake Sabherwals world because she has decided to fight for her love and career both.
How enthralling Anokhi and Shaurya's love life will be when Anokhi tears off rustication letter and refuses to lose her career and forget Shaurya.
Stay up to date with Serialgossip.com for more entertainment news and TV serial twists.
Latest Shaurya Aur Anokhi Ki Kahani Updates