YRKKH: Divorce, death, marriage big twists in Kartik & Sirat's life (Latest News)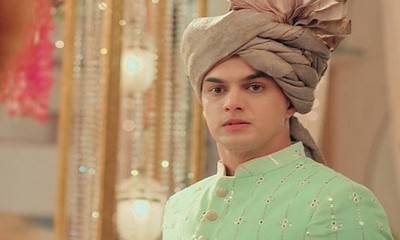 Yeh Rishta Kya Kehlata Hai (YRKKH): Divorce, death, marriage big twists in Kartik & Sirat's life
Star Plus show Yeh Rishta Kya Kehlata Hai is going to witness some unexpected u-turns in Kartik and Sirat's life which just started to get back on track.
With Ranveer coming to the huge realization that he is left with a short life span and is about to die soon,
Ranveer decides to connect Sirat and Kartik's chords of love as soon as he realizes Sirat's feelings for Kartik.
Where Ranveer hides his deteriorating health condition, he quickly begins the divorce proceedings which comes as a huge shocker to Sirat.
Kartik and Sirat's life to change
After the divorce, Ranveer's death track will begin which will ultimately lead to Kartik and Sirat's marriage.
How Ranveer will compel Kartik to accept Sirat and marry her after his death is worth watching and we don't want you to miss this biggest turning point in YRKKH.
So make sure you read all the latest news and updates at SerialGossip.com
Latest Yeh Rishta Kya Kehlata Hai Updates