YRKKH: Ranveer Kartik make deal twist in Sirat's tournament (Latest News)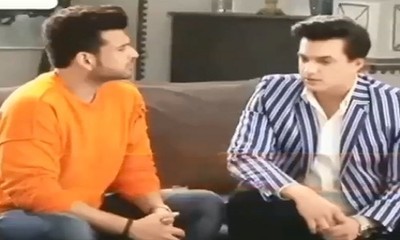 Yeh Rishta Kya Kehlata Hai (YRKKH): Ranveer Kartik make deal twist in Sirat's tournament
Star Plus TV serial Yeh Rishta Kya Kehlata Hai is looking forward to a new twist with Sirat's boxing tournament.
Kartik helps in cheering up Sirat but at the same time, he is facing a new tension.
The Sponsors wants Sirat to become their face in the commercial but Sirat isn't ready to do so.
Thanks to Ranveer who turns out a major help to Kartik.
Ranveer pacifies Kartik and promises to bring Sirat for the shoot and here comes a major twist.
Ranveer comes to know the truth
While Ranveer convinces Sirat to become the face of the commercials and not create anymore troubles for Kartik,
Here Ranveer soon comes across the big truth of Sirat's feelings for Kartik.
How Ranveer will unite Kartik and Sirat finding that he is about to die soon?
Make sure you follow us at SerialGossip.com so you don't miss the next big twists.
Latest Yeh Rishta Kya Kehlata Hai Updates