Sasural Simar Ka 2: New evil bride enters Aarav Simar life (Latest News)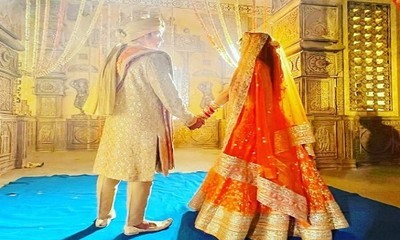 Sasural Simar Ka 2: New evil bride enters to spoil Aarav Simar life
Colors popular show Sasural Simar Ka 2 is all set to witness the biggest turning point in the storyline with Vivaan and Reema's wedding.
The new evil bride who is entering the Oswal house is going to ruin Simar and Aarav's wedding life and things are going to only get worse.
Reema is determined to snatch Aarav back from Simar wherein Vivaan is just her pawn to enter the Oswal house.
After their one-night-stand which is actually fake, Reema emotionally blackmails Vivaan to either marry her or let her die.
Reema's fake suicide drama traps Vivaan and thus Vivaan rushes to marry her.
Reeema's hidden agenda to avenge Oswals
At the same time, Reema is hiding her real agenda of taking revenge on Oswals and Badi Maa who insulted her.
How Reema will create a ruckus in Simar and Aarav's budding love life and how she will turn an evil bride to Oswals?
To know this, you need to follow us at SerialGossip.com for every minute update.
Latest Sasural Simar Ka 2 Updates