Mehndi Hai Rachne Wali: Devil Mandar marks entry in RR Mansion shocked Pallavi (Upcoming Episode)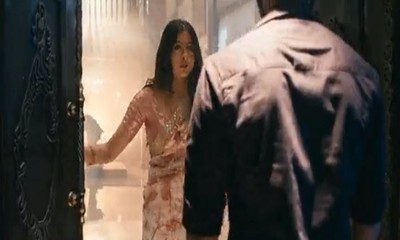 Mehndi Hai Rachne Wali: Devil Mandar marks entry in RR Mansion shocked Pallavi
Star Plus show Mehndi Hai Rachne Wali is gearing up for high voltage drama in the storyline because Mandar has entered in Raghav and Pallavi's love life.
As per the current storyline, Pallavi realizes her love for Raghav.
However, before Pallavi could confess her love to him, the situation deteriorates as Mandar comes alive shocking her.
Pallavi and Raghav once again come closer in love but to make the situation worse, Mandar again comes and this time things will only deteriorate as Mandar reaches the RR mansion.
Mandar and Raghav deadly face-off
Raghav and Mandar have the deadliest face-off when Mandar holds Pallavi's hand.
Pallavi slips in shock seeing Mandar alive while Raghav himself is utterly shocked.
This is to be noted that Mandar isn't positive but he has some nasty motives behind Raghav and Pallavi as he thinks Pallavi betrayed him.
Will this enmity and devil's entry ruin Raghav and Pallavi's newly bud love story.
Stay tuned to entertainment news website Serialgossip.com for more updates and latest news of top TV shows.
Latest Mehndi Hai Rachne Wali Updates