Shaurya Aur Anokhi: Sabherwals kick out Anokhi at midnight Shaurya unaware (Upcoming Episode)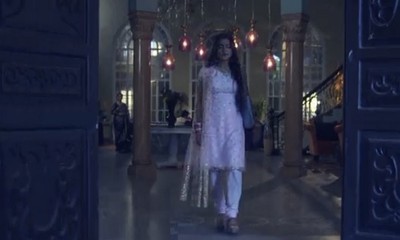 Shaurya Aur Anokhi Ki Kahani: Sabherwals kick out Anokhi at midnight Shaurya unaware
Star Plus TV serial Shaurya Aur Anokhi Ki Kahani is looking forward to the drastic separation of Shaurya and Anokhi.
Earlier it is seen that how Shaurya and Anokhi face a challenging time when Alok gets accused of his harassing behavior to Priyanka and tampering with Anokhi's computer.
Anokhi exposes Alok with strong evidence but Shagun and Alok manipulate the proof and trap Anokhi.
Now in the end everything turns against Anokhi and even Shaurya also disbelieves Anokhi.
The drastic result of this scenario is that Tez and Devi kick out Anokhi from the Sabherwal house to punish her for what she did.
Anokhi part ways from Shaurya
Poor Shaurya doesn't know the truth while Devi kicked out Anokhi at the midnight.
Will Shaurya be able to stop Anokhi from leaving him?
It would be highly intensified to watch what will happen next in the storyline.
Stay tuned to entertainment news website Serialgossip.com for more updates and latest news of top TV shows.
Latest Shaurya Aur Anokhi Ki Kahani Updates