MHRW: Raghav Pallavi private bedroom talk to reveal big (Upcoming Twist)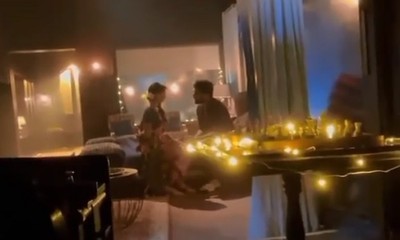 Mehndi Hai Rachne Wali (MHRW): Raghav Pallavi private bedroom talk to reveal big
In the upcoming episode of your favorite TV show Mehndi Hai Rachne Wali, a lot is going to happen in Raghav and Pallavi's family life.
Mandar is back and he is completely busy haunting their love life.
At the same time, Amma announces a grand function in RR Mansion
Raghav and Pallavi's upcoming big function will see their another romantic time in the bedroom and this is what we don't want you to miss.
Raghav Pallavi make a promise
It is seen that how Raghav confessed his love to Pallavi and wants to hold her back after Mandar is back.
Though Pallavi also loves Raghav and can't imagine her life without him,
The duos have a lovely conversation late at night after the function gets over.
How Raghav and Pallavi will face Mandar and win their love is worth watching,
So, make sure you read the new updates at SerialGossip.com
Latest Mehndi Hai Rachne Wali Updates