Breaking News!! Prince Charles tests positive for COVID-19 (Recent News)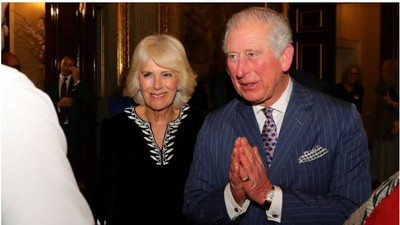 Prince Charles, Queen Elizabeth II's son and the heir of the British throne has tested positive for the Covid-19
Prince Charles, Queen Elizabeth II's son and the heir of the British throne has tested positive for the Covid-19, and now self Isolating in Scotland.
Well according to the media Prince Charles had a number of private meetings with Highgrove and duchy individuals and all of whom have been made aware of the situation.
However after Prince Charles, his wife Camilla, the Duchess of Cornwall has been tested and doesn't have the Virus
Prince Charles groves symptoms in last few days
The Prince of Wales has tested positive for Corona Virus where he has been showing mild symptoms but otherwise he was in good health,
Only few days back he started showing the symptoms and self isolated himself in the house.
However it is not certain from whom Prince has acquired the Virus despite of high number of precautions and securities,
Well as Prince Charles is over 70, then he is considered to be at higher risk than the average for CoronaVirus.
Stay tuned with Serial Gossip.com for more exciting updates and news.
Latest Prince Charles Updates