Ishq Mein Marjawan 2 Spoiler: Vansh and Ridhima's remarriage to keeping Kabir on bay (Latest Spoilers Alert)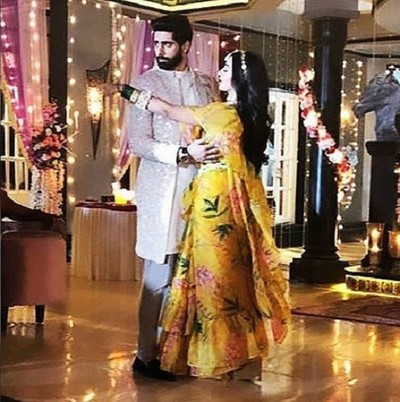 Vansh (Rrahul Sudhir) and Ridhima (Helly Shah) to get married once again in Ishq Mein Marjawan 2
Popular TV serial Ishq Mein Marjawan 2 is looking forward for another biggest celebration in VR mansion where Vansh and Ridhima's love is in air.
Vansh is falling in deep love with Ridhimaafter how she risked her life to save his life.
Ridhima, on the other hand, has learned about Vansh always been honest to her and is innocence in Ragini's murder.
Now when Vansh and Ridhima completely believe in each other and Vansh wants to give a second chance to his marital relationship with Ridhima,
Vansh and Ridhima's remarriage will finally be announced in Ishq Mein Marjawan 2.
Devraj Singh Rathore (Vishal Vashishtha) entry to create new troubles
What will happen next in the show is quite interesting as Kabir will make his entry in the disguise of royal wedding planner, Devraj Singh Rathore.
Vansh and Ridhima's remarriage will surely keep Kabir at bay but will Kabir aka Devraj will let this marriage happen.
Stay tuned to Serialgossip.com for more updates and latest news of top TV shows.
Latest Ishq Mein Marjawan 2 Updates