YHC: Prisha's death introduces new girl in Rudraksh life (Latest News)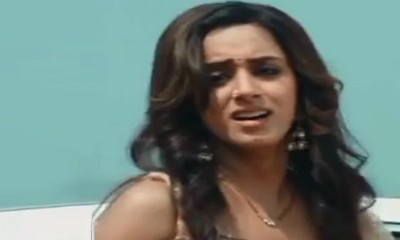 Yeh Hai Chahatein (YHC): Prisha's death introduces new girl to Rudraksh life
Star Plus best TV series Yeh Hai Chahatein is looking forward to the unfortunate twist of Prisha's death.
Rudraksh and Prisha try their harder to defeat Mahima but ultimately Mahima wins.
Mahima pushes Prisha down from the cliff wherein Prisha also sacrifices her life to save Saransh.
Prisha's death is the turning point in Yeh Hai Chahatein.
Prisha will return or not is the talk of the later, but Prisha's death will introduce a new girl in Rudraksh's life.
Rudraksh and Saransh's lonely life without Prisha
Prisha's untimely death brings huge trauma to Rudraksh and Saransh.
After Prisha's funeral, Rudraksh and Saransh head to live a lonely life without Prisha.
The time leap in the story leads to a new entry of new girl in Rudraksh's life.
So, make sure you keep reading Serial Gossip to know the new updates every minute.
Latest Yeh Hai Chahatein Updates