GHKKPM: Virat hoping last call from Sayi receives shock for life (Future Story)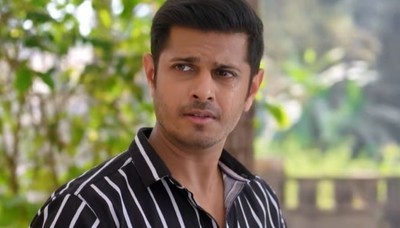 Ghum Hai Kisi Ke Pyaar Mein: Virat's helplessness ahead wishes to talk to Sayi for last
Ghum Hai Kisi Ke Pyaar Mein is Indian tv drama which telecasted on Star Plus, where its upcoming track of the show will bring much drama and suspense in the show.
As per latest track of show Virat left for mission deadly mission where he wanted to talk with Sayi.
Unfortunately, irked Sayi did not picked up his call and VIrat is having guilt feelings of leaving Sayi where he just wanted to talk Sayi unaware of upcoming disaster.
Virat hopes to talk with Sayi gets shock for life
Where Virat is hoping to talk with Sayi lastly where he gets shocked knowing that this deadly encounter will decide whether he is going to meet Sayi again or not.
Virat just wanted to talk Sayi and have her blessings as he is about to leave for his mission.
Stay tuned with us for more exciting updates and upcoming twists in the show.
Latest Ghum Hai Kisi Ke Pyaar Mein Updates