Sasural Simar Ka 2: Choti Simar targeted with paced hate Aarav too leaves (Upcoming Twist)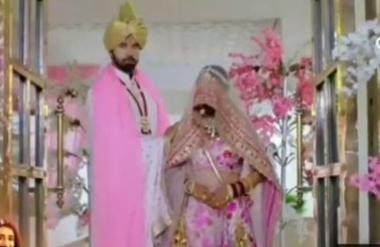 Sasural Simar Ka 2: Choti Simar and Aarav life takes major turn, Reema out
Sasural Simar Ka 2 is Indian tv drama which telecasted on Colors Tv, where its upcoming track of the show will bring much drama in Simar and Aarav life.
As per latest track of the show Reema gets Miss India competition date where she eloped away and gives her bridal dress and place to Choti Simar.
While Choti Simar gets ready she waits for Reema but Reema gets late where for family esteem Choti Simar is in veil and gets married to Aarav.
Aarav leaves Choti simar shocks everyone there
This is what destiny wanted to unite Choti Simar and Aarav where dup ties knots of marriage later when Choti Simar face gets revealed AArav gets baffled.
Furious Aarav decided to back step from Choti Simar but Gitanjali and others will not let this happen because they are married couple now.
How Choti Simar will face hate of Oswal family?
It would be dramatic to see what will happen next in this show.
Stay tuned with us for more exciting updates and upcoming twists in the show.
Latest Sasural Simar Ka 2 Updates