Sasural Simar Ka 2: Its Aarav-Choti Simar wedlock for family esteem (Future Story)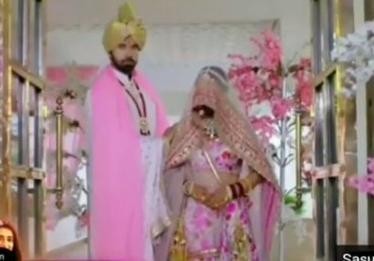 Sasural Simar Ka 2: Choti Simar and Aarav marriage ahead as Reema eloped away
Sasural Simar Ka 2 is Indian tv drama which telecasted on Colors Tv, where its upcoming track of the show will bring much drama in Simar and Aarav life.
As per latest track of the show Choti Simar is out of the AArav and Reema's marriage owing to Gitanjali wish.
Where amid this, Reema gets Miss India competition where she eloped away and makes Choti Simar as bridal and promised to comeback at time.
Choti Simar and Aarav married, Reema gets late
However amid this Reema gets late and Choti Simar entered and sit at mandap where she gets married with Aarav successfully after waiting for Reema.
This is going to be exciting turn in story as Oswal family will get shocked with this twist while Simar will be over the moon.
It would be dramatic to see what will happen next in this show.
Stay tuned with us for more exciting updates and upcoming twists in the show.
Latest Sasural Simar Ka 2 Updates