Kumkum Bhagya: Pragya outnumbered Tanu again using secret helper (Upcoming Twist)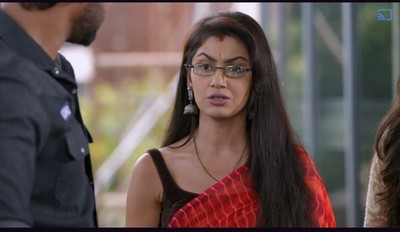 Kumkum Bhagya: Pragya trump card against Tanu begins her back count
Kumkum Bhagya is popular show on Zee T which is up for some exciting twists and turns ahead where Pradeep has entered back where he loves Pragya madly
Latest track showing Pradeep entry made major twist where Pradeep threatens Tanu about upcoming storm and havic that she brought.
However track of show will show how Pradeep has fallen for Pragya where he decided to do anything to get Pragya in his life.
Pradeep turned as Pragya trump card against Tanu
At the point when Pragya is in much need of someone to stand against Tanu where Tanu is not ready to leave Abhi and tell her truth out, Pradep entered as ray of hope.
Further Pragya will use Pradeep against Tanu and will expose Tanu real face forth everyone thus cooking major dhamaka.
It would be interesting to see what will happen next in Pragya and Tanu life.
Stay tuned with us for more exciting updates and upcoming twists in the show.
Latest Kumkum Bhagya Updates