Imlie: Malini big lesson of marriage without love to Anu played magical (Future Story)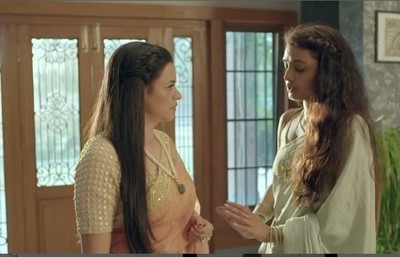 Imlie: Malini and Anu face off over Kunal and Aditya messy affair story
Imlie is Indian tv drama which telecasted on Star Plus, where its upcoming track of the show will bring much drama as Anu decided to take revenge from Tripathis on behalf of Malini.
Latest showing how Anu confronts Malini over Kunal who came to house with Kunal and Anu thinks it as bad.
Later while major confrontation Malini reveals that she don't want to go with Aditya who don't love her and breaks forth Anu.
Malini lessons of marriage and love to Anu ahead
Where further adding more to her argument Malini confessed Anu that she don't want to stay in relationship without love, just like her.
Where Anu is having much doubt over Dev entire life and Malini don't want to be second Anu who wishes to get husband love, where Anu gets moved with this.
It would be interesting to see what will happen next in Imlie show.
Stay tuned with us for more exciting updates and upcoming twists in the show.
Latest Imlie Updates