Pandya Store: Suman bless Rishita as Bahu and Shakti of Pandya Family (Upcoming Episode)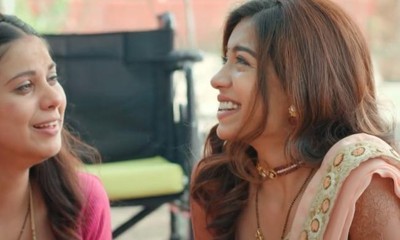 Pandya Store: Suman bless Rishita as Bahu and Shakti of Pandya Family
The upcoming episode of Star Plus popular serial Pandya Store will showcase interesting twist and turn.

It was earlier seen that Rishita saves Dev Krish Shiva Raavi's life on time ad brings them on right time there for family pooja.
Dev Shiva Krish praises Rishita and informs Gautam Dhara Suman.
Suman is much proud of Rishita at last.
Further Suman calls Rishita close to her and bless her calling her Bahu in real terms and also Shakti of Pandya family as she saved many lives.
Rishita happy to keep Pandya Family united
Rishita is much happy as Pandya Family stays united and bitter terms is cleared.
Now will Suman change her decision of banishing Dhara from Pandya family?

It would be interesting to see what happens next on the show.

Stay tuned to popular entertainment website serialgossip.com
Latest Pandya Store Updates