Pandya Store: Rishita turned entire table supports Dhara at last (Upcoming Twist)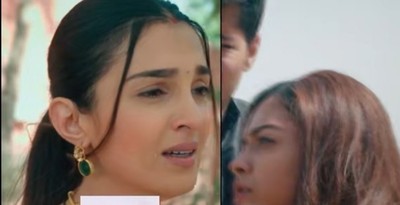 Pandya Store: Rishita turned reason for family reunion again cops new twist in tale
Pandya Store is Indian tv drama which telecasted on Star Plus, where its upcoming track of the show will bring much drama and suspense in the show.
It was seen that Rishita decided to leave Dev forever and at same Dev also left Rishita and this drama hits Rishita hardly.
Rishita is much furious with this and planned to break this bond with Dev forever
At same Rishita gets Raavi's taunts, that if she leave Pandya house everyone will call her coward.
Rishita turned soft for family ahead
However where further , Rishita turned soft for entire family after all this realized her mistake where she saved Dev, raavi and Shivaa from thunder storm.
At same Rishita will decide to support Dhara against Suman by standing with her while this will be reason Suman gets mesmerized that Rishita accepted whole family.
It would be interesting to see what will happen next in Pandya House.
Stay tuned with us for more exciting updates and upcoming twists in the show.
Latest Pandya Store Updates