GHKKPM: Ashwini Mohit tries to end showdown Sayi tags Pakhi ChaalBaaz (Upcoming Story)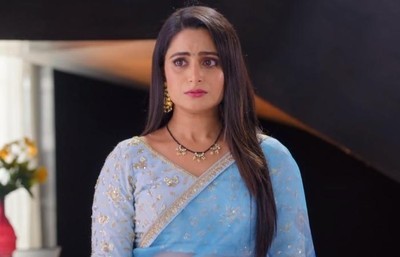 Ghum Hai Kisi Ke Pyaar Mein (GHKKPM): Ashwini Mohit tries to end showdown Sayi tags Pakhi ChaalBaaz
The upcoming episode of Star Plus popular serial Ghum Hai Kisi Ke Pyaar Mein will showcase an interesting twist and turn.

It was earlier seen that Sayi wants Virat Pakhi's reality to come before entire Chavhan family.
Sayi is fed up of everyday drama created by Pakhi and hence she wants to end the matter forever.
Seeing Sayi's raised temperament Ashwini and Mohit fear if Sayi leaves the house once again and never return back.
Ashwini and Mohit try to explain Sayi to sideline Virat Pakhi's relation.
Sayi wants Ashwini and Mohit to see Virat Pakhi's truth
While Sayi is not ready to take it anymore and calls Pakhi ChaalBaaz who wants to get Virat in her life byt hook or by crook.
How will Ashwini and Mohit continue to support Sayi is must wait and watch.
It would be interesting to see what happens next on the show.

Stay tuned to popular entertainment website serialgossip.com
Latest Ghum Hai Kisi Ke Pyaar Mein Updates