Imlie: Malini new negative witnesses Aditya Imlie intimate kiss (Latest News)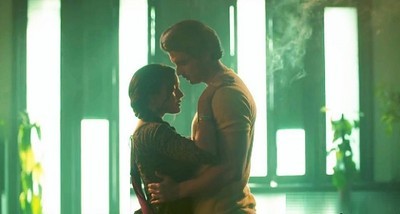 Imlie: Malini new negative witnesses Aditya Imlie intimate kiss
Star Plus one of the most promising TV shows Imlie is going to pose some new troubles in Aditya and Imlie's love life.
So, Malini introduced Kunal to Aditya and Imlie to sideline herself from their lives.
Further, when Malini visits the Tripathi house, she faces a huge shocker seeing Aditya and Imlie's romance in the hall.
Just when Aditya intimately kisses on Imlie's shoulder, Malini comes and sees them feeling all dejected and heartbroken.
Malini faces a new dilemma
Poor Malini who decided to step out of Aditya's life to unite him with Imlie is now in dilemma seeing their intimacy.
How Aditya and Imlie's growing intimacy will turn Malini negative or if Malini will take any big step is worth watching next in the show.
Stay tuned to entertainment news website Serialgossip.com for more updates and latest news of top TV shows.
Latest Imlie Updates