GHKKPM: Virat brings Sayi home decides to call Patrelekha Vahini (Latest Spoilers Alert)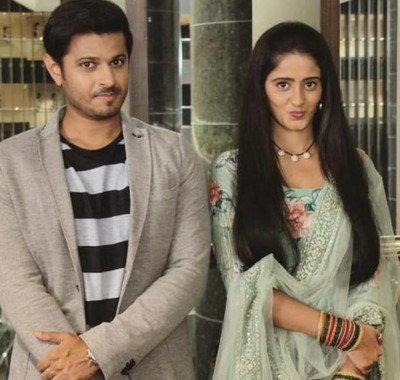 Ghum Hai Kisi Ke Pyaar Mein (GHKKPM): Virat brings Sayi home decides to call Patrelekha Vahini
The upcoming episode of Star Plus popular serial Ghum Hai Kisi Ke Pyaar Mein will showcase an interesting twist and turn.

It was earlier seen that Sayi exposes Virat Pakhi's relation and steps out of the house.
This time Sayi goes to Pulkit's house and wants to test Virat's love for her.
Virat used to love Pakhi earlier but he does not want to remember that phase of life as he now loves only his wife Sayi.
On the other side Sayi waits for Virat to come and console her.
Virat realizes that Sayi must have gone to the hostel or Pulkit's house.
Virat reaches Pulkit's house to take Sayi home
Virat thus reaches Pulkit's house and asks Sayi to come home with him.
Virat clarifies his past to Sayi and decides to call Patrelekha Vahini.
It would be interesting to see what happens next on the show.

Stay tuned to popular entertainment website serialgossip.com
Latest Ghum Hai Kisi Ke Pyaar Mein Updates