GHKKPM: Ninad wants Samrat's return before Pakhi move on with Virat (Upcoming Story)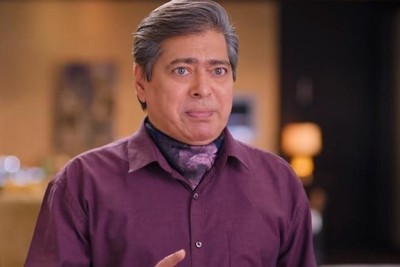 Ghum Hai Kisi Ke Pyaar Mein (GHKKPM): Ninad wants Samrat's return before Pakhi to move on with Virat
The upcoming episode of Star Plus popular serial Ghum Hai Kisi Ke Pyaar Mein will showcase an interesting twist and turn.

Sayi unfolds Virat and Pakhi's love story to the entire Chavhan family members.
Ninad Omkar Sonali Bhavani refuses to believe this story as Pakhi Virat does not give any approval.
Furthermore Ninad states that Samrat will definitely return home post which Pakhi can live happily with Samrat.
However Pakhi does not want Samrat to return as she wants to spend good time with Virat and live with him.
Pakhi angry Ninad speaks about Samrat's return
Pakhi turns angry when Ninad speaks about Samrat's return.
Sayi can see this but not rest of the family members.

It would be interesting to see what happens next on the show.

Stay tuned to popular entertainment website serialgossip.com
Latest Ghum Hai Kisi Ke Pyaar Mein Updates