Shaurya Aur Anokhi: Shaurya crushes Devi's ego starts new life with Anokhi (Upcoming Episode)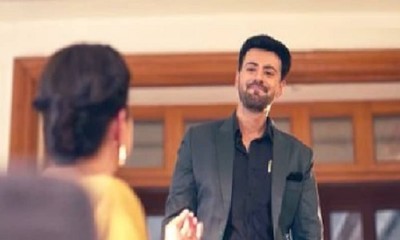 Shaurya Aur Anokhi Ki Kahani: Shaurya crushes Devi's ego to start a new life with Anokhi
In the upcoming episode story of Shaurya Aur Anokhi Ki Kahani, Shaurya confronts Devi and his family for torturing his wife in his absence.
Shaurya feels disgusted at the sight of his family who are keen to separate him from Anokhi even after knowing that his happiness is in her.
Further when Shaurya announces his decision of choosing his love over his family, Devi emotionally blackmails Shaurya.
However, not anymore as Shaurya has witnessed the evil side of Devi.
Shaurya crushes Devi's ego and leaves the Sabherwal family to start his new life with Anokhi and this shakes the entire world of Devi and Sabherwals.
Shaurya and Anokhi new start
Shaurya sacrifices his family for his love Anokhi but Anokhi already decided to leave him for his happiness.
How romantic and thrilling Shaurya and Anokhi's new life will be and how soon Shaurya will find his wifey,
To know more, make sure you don't miss the next update at SerialGossip.com
Latest Shaurya Aur Anokhi Ki Kahani Updates