Shaurya Aur Anokhi: Shaurya exits Sabherwal family choosing Anokhi (Upcoming Episode)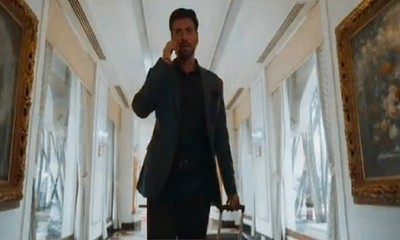 Shaurya Aur Anokhi Ki Kahani: Shaurya leaves Sabherwal to start new life with Anokhi
The upcoming episode of Star Plus popular show Shaurya Aur Anokhi Ki Kahani will finally see Shaurya taking a strong stand for his love.
Earlier seen how Tez, Alok and Devi cross the line to separate Anokhi from Shaurya's life as they rusticate her and also threat her to ruin Shaurya.
Poor Anokhi doesn't want her matters to affect Shaurya's life and thus she leaves.
Shaurya gets super mad knowing how ruthlessly his family tortured his wife even when he trusted in Devi and the family.
Shaurya confronts Devi and finally announces his decision of choosing his wife over his egoistic family.
A new start for Shaurya and Anokhi
So, finally, Shaurya takes his decision and leaves the Sabherwal family and house to start a new life with Anokhi.
However, will Shaurya find his Anokhi back?
Make sure you follow us at SerialGossip.com so you don't miss the next big twists.
Latest Shaurya Aur Anokhi Ki Kahani Updates