Pandya Store: Rishta turns Perfect Bahu rescue Dev Krisha Raavi Shiva (Upcoming Episode)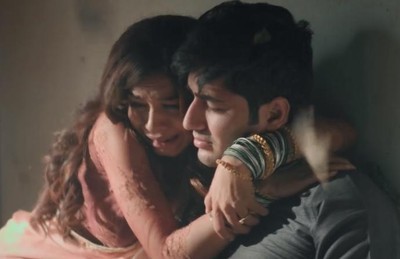 Pandya Store: Rishta turns Perfect Bahu rescue Dev Krisha Raavi Shiva
The upcoming episode of Star Plus popular serial Pandya Store will showcase an interesting twist and turn.

It was earlier seen that Rishita wanted Suman to know the entire truth of Dhara's misdeeds.
However Dev breaks ties with Rishita and chooses his family over his love.
Rishta thus realises her mistake and decides to support Dev and Pandya family who has done much for her.
Rihsita dresses up in saree and comes to pick up Dev Raavi Shiva and Krish when she gets to know about the shocking storm.
Rishita takes Dev Krisha Raavi Shiva to perform Pooja
Rishita rushes in to save Dev Krish and at last Shiva and Raavi.
Further she takes everyone to perform pooja along with entire Pandya family.

It would be interesting to see what happens next on the show.

Stay tuned to popular entertainment website serialgossip.com
Latest Pandya Store Updates