Pandya Store: Shivaa-Raavi flourishes love moments despite of grave danger (Future Story)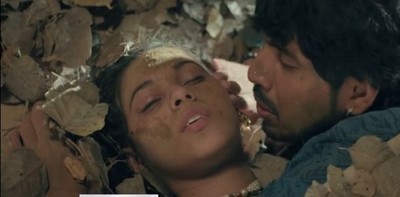 Pandya Store: Raavi and Shivaa relation blooms love care, new twist ahead
Pandya Store is Indian tv drama which telecasted on Star Plus, where its upcoming track of the show will bring much drama and suspense in the show.
Ongoing track is showing Raavi gets trapped in grave danger where in Mukhteshwar they trapped in old building fall.
At same, Shivaa pours out his heart forth Raavi that he can never leave her at any cost no matter what happens, where Raavi and Shivaa shares close moments.
Shivaa's possessive love for Ravi ahead while saving
However where further Shivaa possessive nature and care for Raavi is there where Raavi too gets mesmerized with all this.
After this incident Shiva and Raavi will be seen grooving new bond amid them, where feels sorry how she misunderstood and misbehaved with Shivaa.
It would be interesting to see what will happen next in Pandya House.
Stay tuned with us for more exciting updates and upcoming twists in the show.
Latest Pandya Store Updates