Saath Nibhana Saathiya 2: Krishna to change Anant Gehna's equations (Upcoming Episode)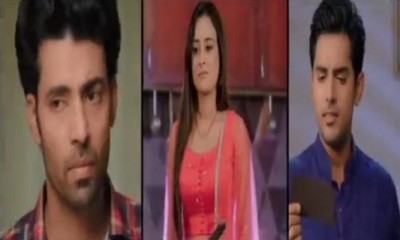 Saath Nibhana Saathiya 2: Krishna to change Anant Gehna's equations
Star Plus popular family TV serial Saath Nibhana Saathiya 2 is gearing up for the triangle love story.
Krishna's entry has sparked jealousy in Anant's heart.
Anant is super pissed off and insecure seeing Gehna's intense friendly attitude towards him.
Where further in the story, Krishna stays at Desai House,
Anant and Gehna's equations are going to get changed with his interruption.
Krishna and Gehna's friendship irks Anant
Though Anant doesn't show his insecurity and jealousy on his face but deep down he is irked with Krishna talking to Gehna in a very friendly tone.
So, how riveting and interesting Anant-Gehna and Krishna's life will spice up is what you shouldn't miss in the upcoming story of Saath Nibhana Saathiya 2.
To know more, make sure you don't miss the next update at SerialGossip.com
Latest Saath Nibhana Saathiya 2 Updates