Mehndi Hai Rachne Wali: Lion marks entry to ruin Raghav Pallavi (Latest News)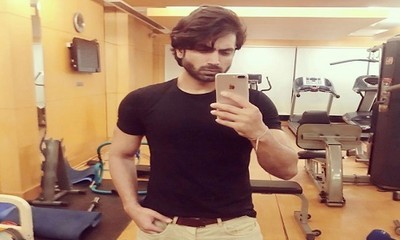 Mehndi Hai Rachne Wali: Lion marks entry to ruin Raghav Pallavi
Once again Raghav and Pallavi's enemy has marked his villainous entry into their lives.
The upcoming latest story of Mehndi Hai Rachne Wali will witness the entry of actor Ankit Gulati who plays the negative role of Lion.
Raghav and Pallavi expose Lion and warn him to not dare return to their lives but Lion is quite interested in their lives.
This is the terrific reason that finally he has returned to create ruckus in Raghav and Pallavi's life.
Raghav and Pallavi's new challenges
On one side, Raghav and Pallavi are on their way to expose Sulochna.
Meanwhile, Lion entry has spiced up their mission more intriguingly.
How soon they will reach Lion and realize his hand in trapping Vijay in the necklace theft is worth watching next in the show.
Make sure you follow us at SerialGossip.com so you don't miss the next big twists.
Latest Mehndi Hai Rachne Wali Updates