Mehndi Hai Rachne Wali: Mysterious enemy, Pallavi gets clue of beard man (Latest News)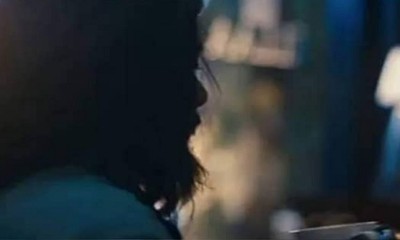 Mehndi Hai Rachne Wali: Mysterious enemy, Pallavi gets clue of beard man
The latest storyline of Star Plus TV serial Mehndi Hai Rachne Wali is going to witness further Pallavi's new mission.
Pallavi and Raghav are becoming each other's support system to solve their family issues.
Meanwhile, when Pallavi and Farhad get their hands on the thief, who stole the necklace from the showroom,
What Pallavi gets to know from the thief is quite shocking to her.
Pallavi and Farhad join hands
A mysterious beard man is keeping his eye on both Raghav and Pallavi and creating difficulties for them.
Just when the thief confesses about him, Pallavi gets confused wondering who the beard man can be and why he is after Raghav.
Where Pallavi is determined to not let the beard man harm Raghav, let's see how interesting Pallavi's new mission will be.
Make sure you follow us at SerialGossip.com so you don't miss the next big twists.
Latest Mehndi Hai Rachne Wali Updates