Pandya Store: Shiva Raavi's Kal Ho Na Ho moment of love reprisal (Upcoming Story)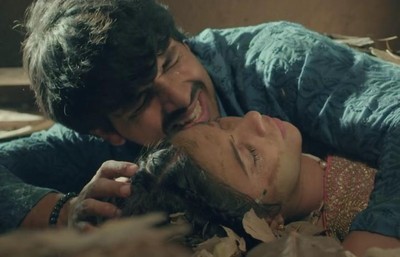 Pandya Store: Shiva Raavi's Kal Ho Na Ho moment of love reprisal
The upcoming episode of Star Plus popular serial Pandya Store will showcase an interesting twist and turn.

It was earlier seen that Raavi and Shiva get stuck badly when the storms hits them hard.
Raavi and Shiva fall down when Shiva comes on top of Raavi to protect her from the broken wall.
One good thing that happens is their misunderstanding get sorted in the tough time.
Raavi begs for an apology for her mistake makes Shiva feel good.
However Raavi starts giving up and lose hope of survival when Shiva builds courage in her.
Raavi gives up on life Shiva tries to fill courage
Shiva asks Raavi to sing Kal Ho Na Ho song and recreate a moment of love reprisal.
Will Raavi be able to sing for Shiva or give up?
It would be interesting to see what happens next on the show.

Stay tuned to popular entertainment website serialgossip.com
Latest Pandya Store Updates