Barrister Babu: Tarlochan suspicious toward Vaijanti & magical bond (Upcoming Story)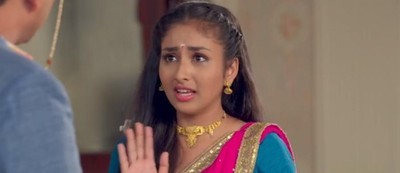 Barrister Babu: Tarlochan suspicious toward Vaijanti & magical bond
Barrister Babu is interesting show telecasted on Colors Tv which is up for some interesting twists and turns ahead as show heads for leap and post twist twists.
Latest track of the show Bondita reached Anirudh house in disguise where she wanted to stay close to him and dig out the truth of 8 years ago truth.
Bondita has turned as Vaijanti who is going to work in Mahal and at same she had cute banter with Anirudh and duo shares cute moments.
Tarlochan suspicious toward Vaijanti moves and accent
Vaijanti will be seen as Anirudh's closer one where Tarlochan gets suspicious toward her as he feels some strong bond with Vaijanti aka Bondita.
At same Bondita wordings of fatherly love from Tarlochan makes him doubtful where he decided that he will reach the Vaijanti reality.
It would be interesting to see what will be next Twist in Bondita and Anirudh bond.
To catch stay tuned with us for more updates and exciting twists in other shows too.
Latest Barrister Babu Updates