Udaariyaan: Gippi-Fateh secret meeting exposed Jasmine lie (Upcoming Twist)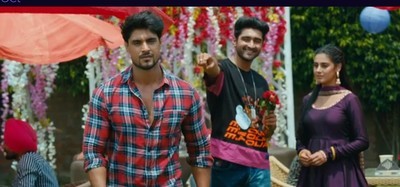 Udaariyaan: Gippi-Fateh secret meeting exposed Jasmine lie
Udaariyaan is interesting show telecasted on Colors Tv which is up for some interesting twists and turns ahead where Fateh and Tejo are together where Jasmine is much irked,
Latest track of showing, Jasmine played new game again where she wanted Fateh to meet Gippi else he will break marriage.
Amid all this Tejo makes Fateh ready to meet with Gippi where Jasmine gets baffled as her truth is going to unveil with Fateh's cross questioning to Gippi.
Fateh and Gippi meet ahead, Fateh hell furious over Jasmine
However where further, Fateh in last meets with Gippi and gets google eyed that Jasmine lied as Gippi never wanted to talk to him.
At same new drama is there where, Fateh and Jasmine confrontation leads to new hungama and fateh wanted Jasmine to stop all this.
It would be interesting to see what will be Jasmine's move to separate Fateh and Tejo?
To catch stay tuned with us for more updates and exciting twists in other shows too.
Latest Udaariyaan Updates