Yeh Rishta Kya Kehlata Hai: Kartik-Sirat friendship comes to an end (Upcoming Twist)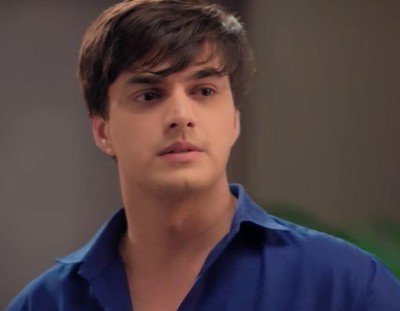 Yeh Rishta Kya Kehlata Hai: Kartik-Sirat friendship comes to an end
The upcoming episode of Star Plus popular show is going to witness emotional twist in the life of Sirat and Kartik.
The show has seen major drama with Ranveer and Sirat track where Sirat has now learned about Ranveer's illness and is struggling to deal with it.
Kartik gets worried about Sirat while she refuses to give up on Ranveer.
Sirat decides to make Ranveer happy an give him all the happiness of the world.
Sirat and Kartik to separate
Sirat breaks down learning about Ranveer's fatal condition and she yells at Kartik for hiding it from her.
Meanwhile, Sirat learns that Ranveer is not going to survive.
Sirat is not ready to accept Kartik as he did not inform her about Ranveer's condition.
Moreover, Ranveer takes his last breath and asks Kartik to take care of Sirat.
Will Sirat forgive Kartik? Will Kartik fulfil Ranveer's last wish? Stay tuned for more updates on SerialGossip.com
Latest Yeh Rishta Kya Kehlata Hai Updates